Automatic Fronting
Powerful product presentation makes all the difference! Transform your supermarket with our custom solutions. Contact us for an inspiring shop experience and increased sales and turnover!
What is automatic fronting?
Research has shown that attractive, well-stocked shelves influence your customers' purchasing behavior significantly. Manual fronting is neither efficient, nor productive. Find out more about our automatic fronting solutions, which reduce stocking time and elevate product presentation in your store.
Benefits of Automatic Fronting
With our Automatic Fronting solutions, your products are always 100% visible, stimulating impulse buys and generating up to 20% more sales. Moreover, you can reduce stocking time by up to 40% thanks to the FiFo (First In, First Out) principle. Making your orders more accurate and empty shelves a thing of the past. The payback period for your investment in automatic fronting is less than one year.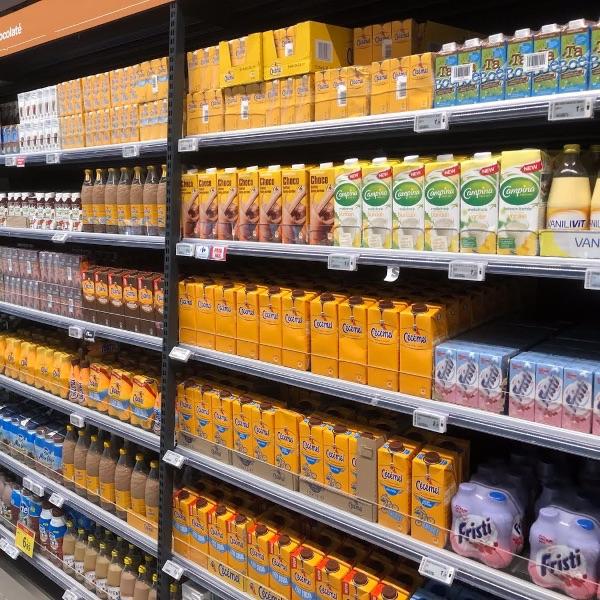 FLEXROLLERS (BRUEGMANN)
The FlexRoller fronts all your products! Moreover, this shelf management system has been developed for seamless integration in your store. The FlexRoller can
be installed in any retail environment, including in coolers, and can level all types of products. It can be implemented on any shelf (layover, riser, pull out).
VERSA PUSHERS (BRUEGMANN)
The Versa Pusher is made from robust material, including aluminum and POM (upgraded PVC), for efficient leveling. The pusher can
be installed on any shelf, in coolers, and in freezers. Each Versa Pusher can accommodate up to 3 springs, which vary in strength to guarantee that your product is always leveled. Furthermore, the dividers can be easily adapted to the packaging of your products, and the pushers are extensible to push larger packaging equally efficiently.
Your custom project
D'Heldt supplies automatic fronting solutions for improved product presentation in supermarkets. Our range features Versa Pushers, FlexRollers, Pro Gliders, and much more.
Use automatic fronting to increase product visibility, stimulate impulse buying, and cut back on filling times.
We take a custom approach to each project. Contact us for an introduction.
Automatic Fronting
Custom project

For supermarkets & general stores

Shelves always look attractive and well-stocked

Increased sales

Efficient refilling